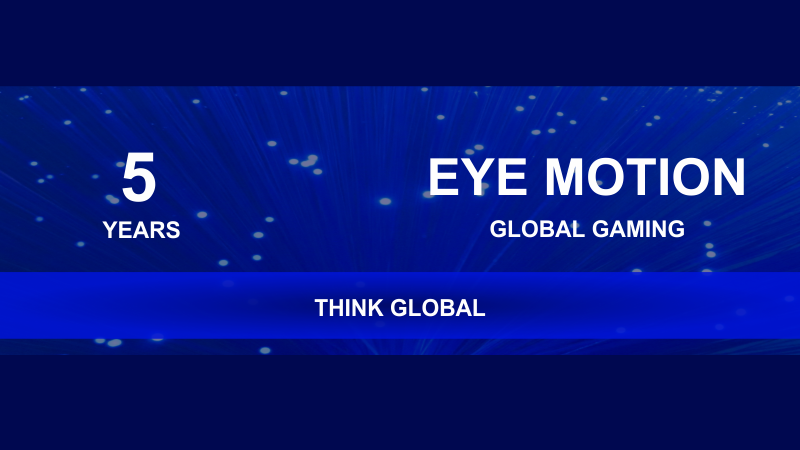 This year EyeMotion turns 5 years old
EyeMotion, Global Gaming has been in iGaming industry for 5 years. During this period a lot of changes have been taken place.
Summarising the results of 5 year activity we can proudly mention, that EyeMotion works in global market, cooperates with 107 payment system providers, with more than 150 iGaming software providers from the UK, Malta, Japan, Russia, Germany, Israel, the USA, Bulgaria, Romania and Netherlands.
Following the development of the markets, our team will continue developing Eye game engine, social gaming platform, casino platform, besides will create innovative products for different markets.
"Remaining loyal to the slogan EyeMotion, Global Gaming, we are going to activate our business in Baltic region", says EyeMotion CEO Vardan Meliksetyan.
About Eye Motion:
Eye Motion is a B2B software provider for iGaming industry, which creates HTML5, branded slot games, Intellectual Property games with custom Eye engine, online casino platform and social gaming platform.