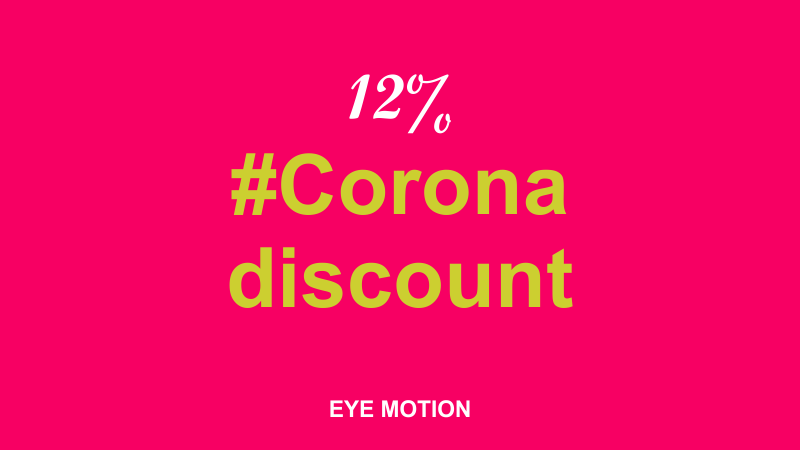 One month #Corona discount
EyeMotion team is happy to announce, that from March 17 to April 17, 2020 we will do special #Corona Discount 12% for our bitcoin casino, social gaming, social betting and casino platform.
Our team think, that non-standards situations can be a unique opportunity to start new business in different countries.
For that reason we do #Corona Discount for our new clients, partners who plan to use this special period for success.
We are ready to advice, support and design your iGaming business from scratch and provide the best solution for your needs.
About Eye Motion:
Eye Motion, Global Gaming is a B2B software provider for iGaming industry, which creates HTML5, branded slot games, Intellectual Property games with custom Eye engine, online casino platform and social gaming platform.